Stellar Canine | Greater Seattle and Puget Sound Area Dog Training
Achieve off-leash obedience and a new relationship of confidence with your dog through a personalized board-and-train experience.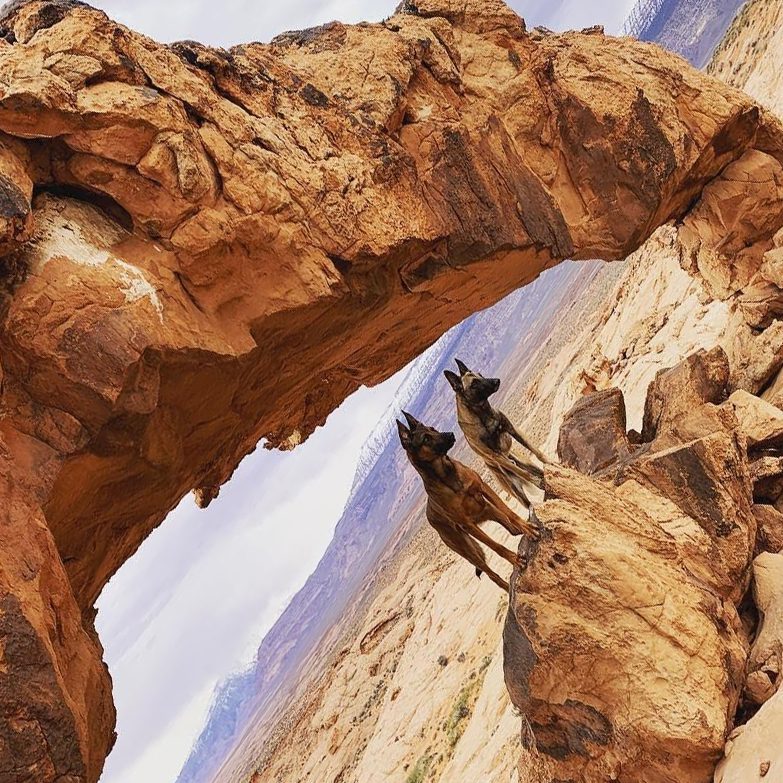 Off-Leash Obedience In 3 Weeks or Less
At Stellar Canine, we're experts in the board and train model. We love the satisfaction of bringing in out-of-control and difficult dogs and seeing them totally transformed. We offer customized board and train packages and other dog obedience training for the Bellevue, Puyallup, Renton, Tacoma area, and around Seattle, Washington…And we offer free pickup/drop-off anywhere in this area.
In as little as three weeks of fun, games, practice, and love, your dog will become the well-mannered, responsive, respectful, and joyful family member you always wanted them to be.  You (and they!) will enjoy your outings at the park, hikes, bike rides, home activities – or wherever else you choose to go with them.  All of this with minimal work for you, the owner who loves them enough to get them trained. 
If you'd love your dog to have a fun, personalized, done-for-you dog obedience training experience and have your pup come home fully-trained for life, we might just be a good fit to train your dog!
We All Know The Experience of An Untrained Dog
Pulling on the leash, barking at people or other dogs, aggression, running off and not coming back when called. We all know the fear of losing them and the embarrassment of taking them out to parks and public gatherings. And we also understand how frustrating it can be when, despite your best intentions, you just don't have time to train your dog yourself.
Dog obedience training can even be a life-or-death necessity. There can be serious consequences when your dog is not trained to the degree necessary to allow them safely off-leash. And who wants to spend their entire life hooked up to a leash? Not us! And certainly not your dog.
There's
Hope For A Better Relationship With Your Dog
Think about what your life would be like with perfect manners and off-leash obedience.
Go running un-tethered to your dog.

Walk in the park without him barking or pulling on his leash.

Take her to the farmer's market and get compliments.

Go hiking and know that she'll be right there at your side no matter what.
These are the kinds of experiences we love to give to the families of the dogs we train.
We Understand Your Pain, We're Here To Train!
Most busy families don't have the time to get their dog to flawless off-leash obedience. That's where we come in. We love seeing the frustrated grimaces of tired owners turn to smiles when they witness the full-transformation of their dog after our board and train programs. We've been doing it for years, and it never gets old, no matter how many canine transformations that we see!
Customized
Board And Train Packages To Fit Any Lifestyle
No one kennel fits every dog, and our dog obedience training packages are the same. Many dog training companies try to fit every dog into a single package. We don't do that. There are lots of different lifestyles and types of families living in the Seattle area, so we tailor our packages to each dog and family.
Like to take your dog horseback riding? Bike riding? Jogging? Want them to be able to come with you into the store? To a restaurant? Just to snuggle with them peacefully at home? Whatever your personal needs, we tailor your dog's training so that they come home ready to participate in whatever activity you want to do with them.
Family & Lifestyle Customized
Our board and train packages are tailored to fit your lifestyle and ideal activities.
From chihuahuas to great Danes, we offer basic and off off-leash obedience training for any age or breed of dog!
Your dog will come back with the tools and and behavior training necessary for impeccable off-leash obedience in any situation.
Free Pick-Up and Drop-Off
We'll pick up and drop off your furry friend anywhere in the greater Seattle area!
Our Three Steps to Off-Leash Obedience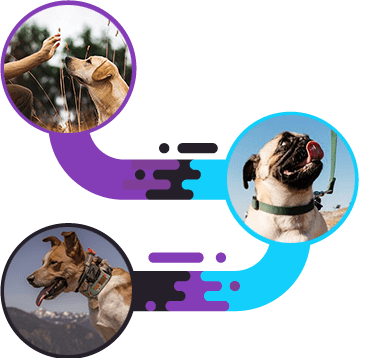 Even though we personalize our training, it's not the wild west out here! We do have a results-backed basic dog obedience training process that we use and tailor to the needs of every dog and family.
1. Food Training: We teach the dogs the initial behaviors and cues they need to know using food reward training.
2. Leash Training: We wean them off the need for food and reinforce those behaviors using a leash/lead so that they behave on-leash.
3. E-Collar Training: We replicate the leash obedience training with an e-collar so that they know exactly what they need to pay attention to in order to come back when called, even when not attached to a lead.
What Will Your Dog's Day Look Like At Our Board and Train?
Almost every day we take a field trip to the park, the store, or other high-stimulation location to practice. We make sure to socialize and practice in areas that they'll likely go when we give them back to you!
Sleep soundly in a comfy crate at night!
Up at 7 am for breakfast and a potty break.
3-4 training sessions spaced out across the day.
In-facility or out in a run between training sessions.
To the park, store, or other high-stimulation location.
Last potty at 9 pm, except for puppies who go at night!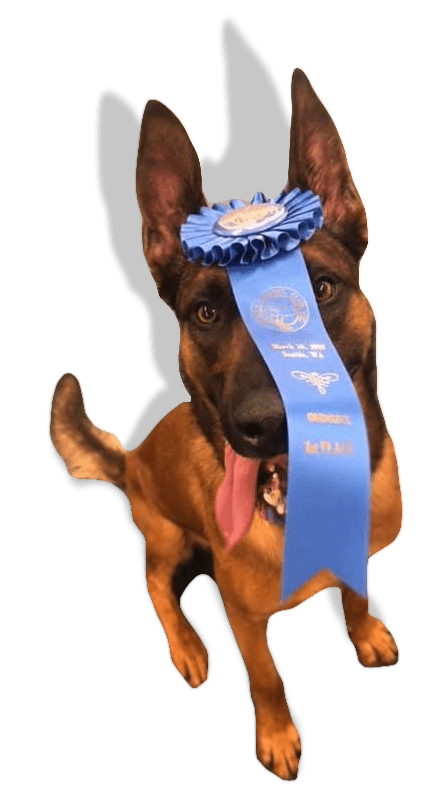 What Commands and Behaviors Will Your Dog Be Guaranteed to Know After
They're Trained
?
✓ Sit and stay until released
✓ Down and stay until released
✓ Place | Go to a bed and stay until released
✓ Recall proofed around dogs and wildlife
✓ Manners such as not jumping up, calm leash walking, and not nipping
What Other Services Are Available Through Our Board and Trains?
Dog Boarding
Leaving your pet can be scary. We'll care for your dog like we would our own, even if they're shy or unruly. You'll never worry that they'll be bored either! Dogs that like to socialize will get group playtime in a large play yard.
Behavior Modification and Fearful Dog Training
Is your dog timid or fearful? We'll work with them regarding their separation anxiety or any destructive behavior so that they can feel confident, safe, and you can relax knowing that they're comfortable too.
Shy Dog Training
Is your dog having trouble interacting with humans or other dogs? We offer sleep away camp training for them as well. We'll work with them to make sure that they treat other creatures with deference, respect, and gentleness.
Manners Work
Dog driving you a little nuts with their bad manners? We teach proper greetings and work with improper behaviors like jumping up, pulling on leash, and play nipping so that you'll stop feeling embarrassed or frustrated at your dog's lack of refined sensibilities!
House Work
Sometimes a home is not a home with an unruly dog. We work with behaviors like counter surfing, destruction, and we teach things  like crate training and general calm behavior in the house so your house can feel like home again.
Customized Activitity Training
Want to take your dog with you on an adventure? We provide activity-specific training so that they'll behave exactly how you want, whatever type of activity (jog, hike, bike, horse, whatever!) you want to take them on.
10-Day Puppy Training
"Train early, train well, live happy," is our motto here. We offer a foundation program for puppies less than six months old introducing obedience using a clicker and treats so that you can be sure you're laying the foundation for your dog's well-trained life.
A Puppy-to-Adult Off-Leash Transition Program
This program includes the 10-day puppy program and adds off-leash obedience training at 6 months old.
Unlimited Follow-Up Lessons
If you're not reinforcing the behaviors that we teach, they won't last. That's why we offer private lesson support as needed for dogs that have been through an in-board training program. We'll teach you how to communicate with them long-term.
The Benefits Of Our Board and Train Packages
A fun, personal, and caring training experience for your dog.
Clear expectations between you and your dog that are consistently respected.
Improved communication with your canine friend.

Increased quality of your dog-owner relationship.
Confidence that you'll have great experiences while bringing your dog on outings, no matter where those outings are.
Increased peace of mind in knowing that you can take your dog anywhere and they will recall off-leash.
Reduced frustration and embarrassment of taking your dog to public gatherings.
No more guilt of leaving your dog at home because they can't behave.
A Few Of Our Past Transformations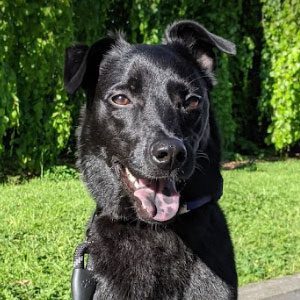 Scout
Kristen and Corinne did an amazing job with my Formosan rescue in his board and train. He has had a difficult time adjusting to the city and managing his anxiety with a lot of commotion.
He came back not only a lot smarter, but also so much more confident. He has been able to enjoy himself so much more while we are out and about. Look at how happy he is now!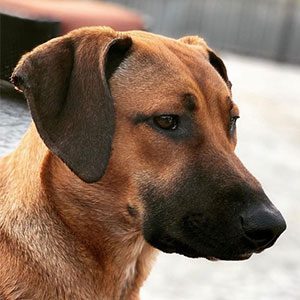 Oscar
I sent my 1 year old Hound & Malinois to Rachel for 3 weeks of training after he developed reactive behavior to dogs and humans. Before Oscar left, Rachel took the time to meet him before hand and he immediately was drawn to her, even though he be an anxious dude. That immediately gave me a good feeling.
As part of his training Rachel took him to Home Depot, out to restaurants hikes lots of real world scenarios building his confidence and teaching him new experiences are not always scary. I could not be happier with Oscar's results. Oscar came back calmer, more confident and over all happier dog. I highly recommend Stellar for dogs at all stages and behaviors.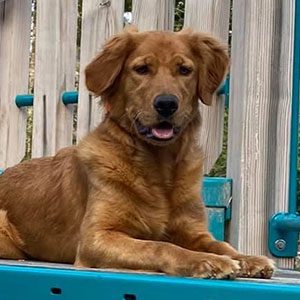 Piper
We are SO happy with Stellar Canine and Kristine and Corinne! Our 9 month old golden retriever has been a great addition to our family, but had some self-control challenges, especially when meeting new people and around our young kids. She was just so excited, she would jump on people or knock the kids over. And walking was always a bit of a mess.
When we started the process with Stellar Canine, Kristen listened to us, had good suggestions, and a plan. After 3 weeks, we are amazed. Our pup is listening, she is a joy to take on walks, she is calmer around our kids, which makes it all that much easier to include her in family time. She can be off leash around our neighborhood and has spectacular recall. Our neighbors with a pup similar age were definitely impressed with her progress too.
Stellar Canine helped our pup develop from slightly-out-of-control, reluctant listener to a well mannered and obedient dog. We are so grateful for the change in her and would do it all again.
Are you ready to have confidence, peace of mind, and off-leash adventures with your dog?
Start your dog's off-leash obedience transformation now!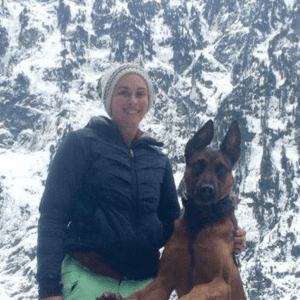 Nice to meet you!! I have been training dogs since 2005, when I attended National K9 School for Dog Trainers. I have always been fascinated by how dogs learn and love that I can help owners and dogs to better understand each other through my work. It's very rewarding to see people enjoy their canine companions, and to see dogs that get to do more in life with proper training.
Read More
I train my own dog for various sports that require teaching complex behaviors and demand off-leash control and focus for prolonged periods of time. I have titled several breeds in dog obedience and enjoy working with different personality types of dogs, from shy and timid to pushy and confident.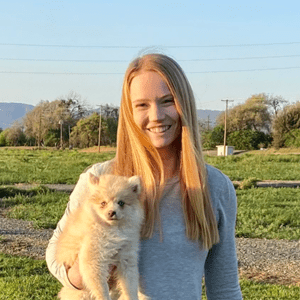 Hi, I'm Corinne! I have been training dogs for four years. I began to compete in a high level obedience, agility, and protection sport: French Ring. I was very intrigued by the relationship that can be formed with a dog through obedience and clear communication. This lead me to learn how to train dogs of different breeds, ages, and temperaments to become better companions for their families.
Read More
I participate in many other AKC obedience sports to continue my education in dog learning and behavior, and I feel like I learn just as much from every dog that I train as they learn from me.
We offer dog obedience training and boarding in Bellevue, Issaquah, Kent, Kirkland, Puyallup, Redmond, Renton, the Tacoma area, and around Seattle, Washington! And we offer free pick-up and drop-off in any of these locations.
Seattle
Tacoma
Federal Way
Puyallup
Issaquah
Auburn
Bainbridge Island
Bellevue
Kent
Renton
Kirkland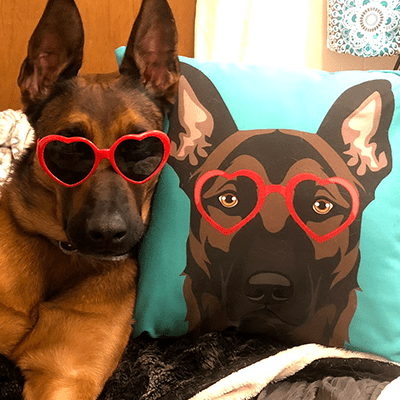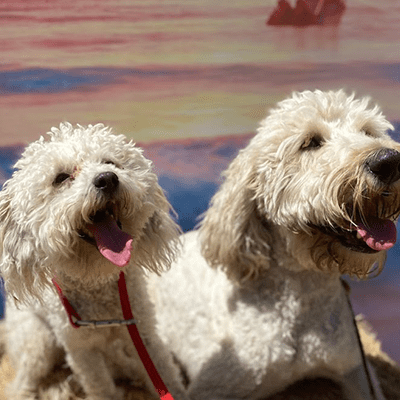 Is the board and train model right for me and my dog?
There are many pros and cons to both a board and train and other models of dog training. A board and train program is an awesome way to allow a professional trainer to efficiently train your dog to the ideal obedience more quickly than through classes or private lessons. If you're busy and don't have time to dedicate to daily lessons, lacking in expertise to get results, or you're going on a trip and would love to return to a well-trained dog, this is a great option to consider for your dog!
Are you certified to be a dog trainer?
There's no standard, official certification in the United States for dog obedience training, but we're about as close as you can come! Our team members are Certified Pet Trainers through the National Canine Academy of Dog Trainers and members of the International Association of Canine Professionals.
Owner Kristen Lee is also a Canine Good Citizen trainer through the American Kennel Club and regularly competes with and shows her own dogs at competitions both nationally and internationally to improve as a trainer and a dog owner.
Isn't an e-collar inhumane?
When most people think of e-collars, they think of shocking a dog into submission. This is how many untrained individuals use their e-collars on their dogs, leading to a bad reputation for the training tool. Yes, using an e-collar this way is inhumane and extremely unethical. And we never use an e-collar in this way.
When used correctly, though, e-collars can be an ethical, effective way to get your dog's attention when they're not on a lead.
We don't use E-Collars as a "shocking" or "punitive" device. Instead, we use them closer to a tap on the shoulder: When your dog is far away, we use a low-level buzz to tell them that we want them to return. We spend weeks training them on-leash up close so they know what these signals mean so that when they feel that "tap" they know exactly what to do.
It's helpful to think of the way that we use e-collars less like a taser and more like an extra-long leash. When you want your dog to come back to your side, you often give a little tug to get their attention. That's what the e-collar is – a slight remote tug to tell them you want them to come back.
Higher levels on the e-collar should be rarely if ever used. The only instance they would be used is in a situation which could result in the death of or greater harm to the dog. Situations that we, as owners and trainers, should never put our dogs in anyways.
What if my dog is aggressive?
We see lots of aggressive dogs come through our camps. What we've learned is that aggression is most commonly fear–based. We take our time getting to know your dog at the beginning of camp and helping them to feel comfortable, relaxed, and safe in our camp setting. After we have a good rapport with them, we then start to teach obedience while building their confidence with their particular stress triggers.
That all said, aggression does not usually disappear completely with training. Many times work must continue on once they come home. Training for aggressive dogs is more about establishing communication and management protocols that keep both dogs and the humans around them safe. We can lay the groundwork for them, but real long-term aggression reduction is a result of a better relationships between your dog, you as an owner, and their surroundings so they feel safe, comfortable, and protected all the time.
Will my dog forget me?
People ask us this question a lot, and we totally understand! Who wants to send their dog away to be trained and then forget how much they love their owners and want to be with them?
The answer is a resounding no! We have never seen a dog forget their owners or not be ecstatic to see them once we're done. Your pup will come home to you excited to adventure with your family and (better yet!) equipped with the tools and techniques to behave themselves while you make more memories together in addition to the ones that they already have!
How often will someone update me about my dog and in what way?
Of course you want to know all about how it's going on with your pup! And we love to keep you up to date. We post updates and pictures via our Facebook page, so you can always check in to see what your dog is doing that week in real-time.
We also send a personal update every week via Facebook to you telling you how your dog is doing and what we're working on. We request that people not call us during the training sessions consistently as we're quite busy training dogs! However, we do respect phone calls for emergency situations and you will have connection with us throughout the time your dog is here with us.
Can you train more than one dog at a time?
Of course! We have multiple trainers working with multiple dogs simultaneously, and that's good for the dogs! We love having multiple dogs around to help our trainees learn calm and thoughtful behavior in the presence of other dogs. Having multiple dogs also allows us to have playtime if your pup is social! And for dogs that aren't, we can also do quite a bit of training with reactive, fearful, or shy dogs to get them socialized and more relaxed around their canine companions. We train pups that don't like to interact with others too! Everyone is welcome here.